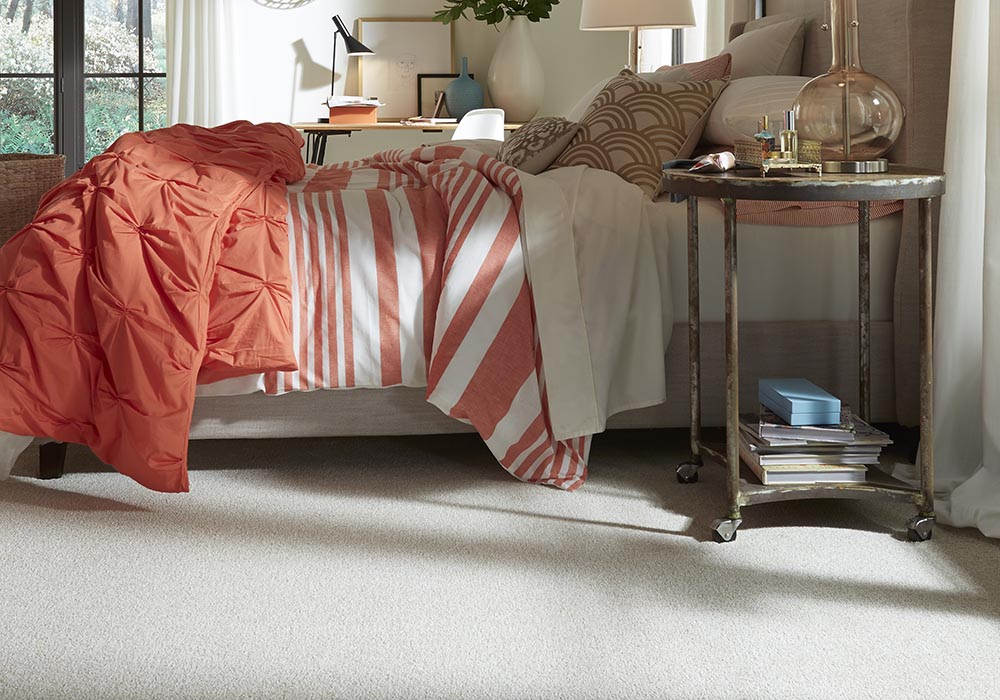 The carpet you choose for your home reflects your personal style and your practical requirements just as much as the clothes you wear. Choose a style or construction of carpet that appeals to your personal taste and suits your lifestyle.
Before purchasing carpet or rugs, you need to answer the following questions: How is the room going to be used? Will it have heavy or light traffic? Will the room be the center of activity for family and entertaining? Is there direct access from outside, or will the carpet be away from entrances?
Here are some types of carpets:
– Cable:Characterized by thicker, heavier yarns, cable makes a bold design statement and provides exceptional comfort underfoot. Cables can also combine a variety of yarn thickness, twists and textures to produce a shag like effect. Cable is great for any room where a touch of luxury is desired.
– Saxony:A smooth and luxurious surface with classic styling appropriate for more elegant spaces with less traffic such as a formal living room or dining room.
– Texture:The most popular style of carpet. Slightly twisted fibers can create a textured surface with traditional styling that's perfect for any casual room. Textured cut pile carpet performs well in high traffic areas and is available in a wide range of colors.
– Frieze:Tightly twisted fibers can create a curled surface with contemporary styling. Friezes provide resilience and comfort for active spaces and are less likely to show footprints or vacuum marks than any other styles of carpet. A distinctive and upscale look for bedrooms and family rooms.
– Loop:Often referred to as "berbers," loop pile carpets have a continuous, uncut surface that wears well in high traffic areas. Durable yet comfortable, loop piles are perfect for less casual spaces with lots of activity like family rooms, dens and play rooms.
– Pattern:Unique and expressive, patterned carpets use cut and loop pile combinations to create a sculpted look. Available in organic, trellis and geometric designs, this carpet can evoke a dramatic style in bedrooms and living rooms.
– Multi-Level Loop Pile: Usually have two to three different loops heights to create pattern effects. Provides good durability.
Nothing looks like it, feels like it, or performs like it. It's inviting, creates a comfortable atmosphere, and enhances the look of all your home furnishings. Carpet is practical, too. It insulates reducing heating costs, softens sound by absorbing noise, provides a cushioning layer of protection and comfort, and is easy to maintain.